HR for Tech Industries: The Challenges and Considerations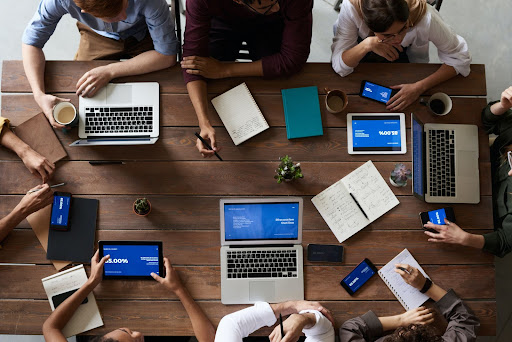 While some may look at human resources as a role that runs on antiquated paper processes, in reality, HR and technology go together like peanut butter and jelly (if you don't like PB&J, select your favorite ___ &___ here; you get the point).
But seriously, we know that running HR at a technology company is complicated and that it comes with its own unique set of challenges and opportunities.
So let's take a closer look at why human resources in the tech industry is so unique today and how HR technology can help companies save time, avoid error, and build culture.
HR in the Tech Industry - An Overview
Working in tech industry HR comes with a host of exciting (and challenging) opportunities. With each employee headcount milestone, your team's priorities evolve as new business needs arise and compliance obligations have to be met. That's why it takes an organized, structured, and phased approach to handle HR from employee number one to 1,000.
Luckily, in recent years, there have been massive improvements and changes in human resource management due to technology, as well. And HR for the tech industry is now one of the fastest-moving and most exciting places to work.
What Are The Differences Between HR In Tech And Other Industries?
So, what are the differences between HR in tech and other industries? Let's look at a few trends that will set human resources in the tech industry apart this year and in the future.
Hybrid & Remote Work are the New Norm
Prior to the pandemic, many tech companies allowed their employees to work from home. In fact, a 2019 Owl Labs report found that tech had the second highest number of remote workers out of all industries.
Fast forward to today, that number has skyrocketed. Many tech companies have started to adopt hybrid or remote-first approaches. According to a recent WeWork survey, 79 percent of the C-Suite would let their employees split their time between corporate offices and remote working if their jobs allow for it. Having a hybrid or remote-first workforce allows companies to save on overhead costs and free up budget to focus on other initiatives. It also enables them to increase hiring for remote positions and reach top tech talent from all over.
Workforce Predictions About Millennials & Gen Z in Tech Have Shifted
According to Gallup, millennials and Gen Z make up 46 percent of the US workforce. Before the pandemic, it was predicted that the majority of employees across the country would fall under those generations in the near future. However due to the impacts of COVID-19, that won't be happening as quickly as expected.
Since a large percentage of Gen Z is either recent or soon-to-be college graduates, their job searches have been heavily impacted by tech companies' hiring freezes. In fact, 63 percent of tech companies who recruited students either slowed or stopped college hiring after COVID-19 hit. In 2020, the number of entry level open roles, usually filled by recent college grads, fell by 73 percent.
Luckily for Gen Z, most tech companies have lifted their hiring freezes. Over the next year, 89 percent of them will recruit for entry level and graduate tech roles, with 60 percent of them planning to do so at the level they did pre-COVID. As for millennials, 48 percent of software developers are still between the ages of 25 and 34 years old. With that said, it's expected that 74 percent of the workforce will be comprised of the two generations by 2030.
Tech Hubs Are Changing
In the world of tech just a few years ago, New York City, San Francisco, and Boston were the places to be. But now, tech hubs are changing.
Due to the transition to remote work during COVID-19, employees have realized they can work from anywhere—which has led to a new acronym, "WFA". The lack of a commute has led many tech employees to relocate and move to states that have lower costs of living. Now, places like Texas, Florida, and Wisconsin are growing as tech hubs. With new workplace trends on the rise, like the YOLO economy, WFA is here to stay—meaning tech hubs will never be the same. Luckily, even as more people continue to work from everywhere, HR tech can unite your workforce—wherever they are.
As you can see, HR for tech industries is FAR from simple. These are just a few of the reasons why HR tech companies have begun to personalize their software offerings to better serve the unique human resources, payroll, compliance, and time needs of technology companies.
Click here to read more about The Future of HR for Tech Companies.
HR Considerations For Companies In The Tech Industry
Outside of those unique facets of HR specific to the tech industry, there are other considerations to note, as well, when thinking about HR—including how to build out the best team.
What HR Roles Do You Need at a Tech Company?
When your workforce is small enough to fit in an airport shuttle bus, you usually need to fully outsource your HR team (and many tech companies turn to a PEO for that). But once you hit 25 to 50 employees, it's time to bring HR in house so you can fully OWN your strategy and build plans for HR specific to the tech industry.
When you reach that employee threshold, it is crucial to build out a People Team that can manage new challenges, like compliance, recruiting, DE&I, payroll, benefits, and more.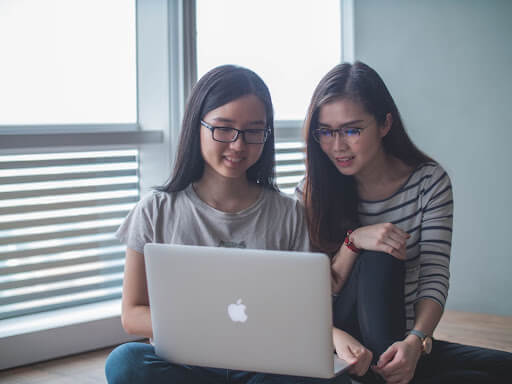 But where do you start? This is one of the top HR considerations for companies in the tech industry today.
HR roles in tech companies may include:
HR Business Partner (HRBP): An HR Business Partner serves as a connector between executives, HR, department management, and employees. This essential role is responsible for using HR capabilities to support the overall goals of the company.
Chief Human Resources Officer (CHRO): A CHRO is a C-level leader who oversees HR management and labor relations policies, practices, and operations. They are also often known as a Chief People Officer. They are also often the decision makers when it comes to purchasing HR tech, HR tech AI, or an HR tech startup platform.
HR Manager/Coordinator/Generalist: The HR Manager/Coordinator/Generalist (the titles are endless!) helps to bridge the gap between management and employees. In short, they make sure your team runs efficiently. The responsibilities are vast and diverse – from onboarding and recruitment to compliance and payroll administration.
Recruiter: Recruiters are responsible for meeting hiring goals by filling open positions with talented and qualified candidates. This entails sourcing and screening candidates, coordinating the interview process, and facilitating offers and employment negotiations—all while ensuring candidates have a pleasant experience.
Legal/Compliance Manager: The Legal/Compliance Manager makes certain your company functions in a legal and ethical manner while meeting its business goals. Add this role to your People Team to ensure your company's compliance with ethical or regulatory standards.
Benefits Administrator: A Benefits Administrator directs and plans the day-to-day operations of group benefits programs and serves as a liaison between employees and retirement and insurance plan providers and brokers.
Payroll Administrator: The Payroll Administrator is responsible for payroll-related functions from tax compliance to direct deposit payments. Bringing payroll in house can save you time and ensure compliance. It also makes sure that your employees' No. 1 priority is met — getting paid accurately and on time.
DEI Manager: The DE&I role ensures your company provides equal opportunities to every job candidate and employee regardless of their protected characteristics. It also makes sure the company is following appropriate legislation and employment law regulations around bias and inclusion.
Sure, HR in tech companies can be difficult, but with the right team in place, you can seamlessly hit all your goals and build a world-class workforce.
HR Challenges In The Technology Industry
Having HR problems in companies is not unique to the tech industry, but this sector has challenges that stand out from others. Let's explore two.
Increased Focus on Diversity in Tech
The advancement of diversity, equity, and inclusion is especially impactful in the technology industry, where unique perspectives and business approaches have led to product innovation, better decision-making, and higher performing teams. It may come as no surprise that gender-diverse and inclusive teams outperform gender-homogeneous, less inclusive teams by 50 percent on average.
Still, diversity in tech is one of the industry's major HR challenges, and many tech companies are struggling to find solutions for underrepresentation, discrimination, and bias in the workplace. With 75 percent of software and tech employers feeling the pandemic has impacted their DEI efforts, there is a growing responsibility in the industry to move the needle forward.
To get a better understanding of the state of diversity in tech, let's take a look at the numbers:
The male-to-female ratio in the technology industry is 5:1.
In 2021, women software engineers only earned 91 percent of what men earned.
58.43 percent of professional developers identify as White or of European descent.
5 percent of the women in tech are Asian, 3 percent are Black, and 1 percent are Hispanic.
Women make up only 11 percent of senior leadership roles at tech companies.
Women of color represent only 4 percent of the C-suite and only 7 percent of VP roles at tech companies.
67 percent of tech companies are made up of less than 5 percent of Black employees.
Only 11.5 percent of respondents identify as something other than straight or heterosexual.
72 percent of the female tech workforce feel constantly outnumbered in business meetings.
These statistics are startling, but tackling issues around disparity and equity starts with acknowledging how much progress actually needs to be made when it comes to recruiting in the tech industry (specifically recruiting women in tech and recruiting diverse candidates in tech) and building a more equitable workforce.
Competitive Benefits Market for Technology Companies
Benefits are a hot topic for any company—but this is especially true for technology companies, who are in a constant fight for top talent. In recent years, tech companies have relied on their ability to offer higher-than average salaries and in-office perks, like bars, hotel-like facilities, massages, ping pong tables, and inordinate amounts of branded swag.
But as the talent market heats up and employees' opinions of what really matters to them changes (hello, WFA!), these baseline benefits will no longer cut it. And offering competitive benefits will become one of the top HR challenges in the technology industry.
In the future, we can expect tech companies (and their recruits) to focus even more on total rewards (the combination of benefits, compensation and rewards that employees receive from their organizations) rather than just salary or in-office perks.
In the future, we expect benefits like flexible work, childcare benefits, elder care benefits, 4-day workweeks, mental health benefits, student loan repayment, and fertility, reproductive health, and family-forming benefits to take center stage.
Of course, these are just a few of the benefits we expect to see on the rise. HR should also still pay attention to things like tuition reimbursement, professional development, healthcare, 401k, vision, and more.
Recruiting For Tech Companies
Recruiting for tech companies will continue to be one of the top HR challenges in the tech industry, specifically when it comes to recruiting engineers and software developers (one of the top HR challenges in the IT industry). In fact, an average of about 189,200 roles for software developers, quality assurance analysts, and testers are projected to open each year over the next decade. From 2020 to 2030, the employment of these tech workers is projected to grow 22 percent—which is much faster than the average for all occupations.
Currently, many tech companies are facing the dilemma that there are more open roles than candidates. In 2021, there was an increase in software engineers and developers becoming independent contractors, freelancers, or self-employed. This shift has made filling full-time roles even more challenging for recruiters.
In this new candidate driven-market, companies will have to take their tech recruitment strategies to the next level in order to attract and retain top talent.
Here are some ways tech companies will adjust their hiring processes in the future:
Digitized Recruitment Processes
Looking ahead, tech companies with manual and paper-oriented hiring processes will simply not be able to compete for top talent—especially if they're hiring for remote positions. In-person interviews are now a thing of the past, which means companies will have to utilize teleconferencing tools to vet and interview candidates virtually.
To streamline and automate the entire hiring process, many tech companies will adopt a recruiting solution. Recruiting software helps companies attract candidates, coordinate interviews and feedback, conduct background checks, and extend offers. It is important to have this digitized process extend to virtual onboarding as well. Having such a digitized hiring process will give tech companies a competitive edge.
Hyperfocus on the Candidate Experience
It's never been more important to deliver a positive candidate experience. From the job application through the final offer letter, the candidate experience influences how applicants perceive a company. In fact, candidates who have a positive experience during the hiring process are 38 percent more likely to accept an offer. A positive candidate experience also can help improve the quality of new employees, reduce hiring costs, and increase retention rates.
To make the candidate experience as seamless as possible, tech companies will have to reevaluate their interview processes. Can the number of steps be reduced and can communication be more effective? Using a high-touch approach can help keep candidates engaged throughout the process and minimizes the possibility of them moving onto other opportunities without notifying recruiters.
Compensation Benchmarking in Tech
Since it's now a candidate driven-market, tech companies will have to make sure they are staying competitive when it comes to software engineers and developers' compensation. By researching industry averages and using benchmarking, they can see how their offerings compare to other tech companies and reevaluate accordingly. Using compensation management software (the HR tech industry offers many options) can simplify this process and help companies plan, communicate, and benchmark their compensation in real-time. Compensation benchmarking can also be a useful tool when it comes to measuring the male-to-female hiring ratio and compensation equity at tech companies.
Technology Used In Human Resource Management
With unemployment at record lows, today's tech workplaces (and their HR teams) have never been busier. And where there's work to be done, there's a need for technology. From a new hire's first day to payday, there isn't a part of the employee lifecycle that can't be simplified by HR technology.
Over the last decade, hundreds of exciting companies serving all parts of the employee lifecycle, from recruiting to performance management, have launched new HR technology to help businesses and their people grow.
And human resource technology trends are looking very positive over the coming years. Tech organizations' human resources and technology spending was up by 57 percent in 2021 compared with 2020 and is above the totals from recent pre-pandemic years as well. Plus, the Human Resource Management Software Market is forecast to reach $31.4 billion by 2025.
But the question remains: what HR technology solutions are right for your organization? Should you be outsourcing benefits? Taking payroll in house? Do you need a new recruiting solution or a way to recognize top-performing employees?
All these issues can be tackled with technology in human resources.
But before you kick off your search process, you need to figure out why you need the HR technology in the first place.
Think about the challenges and frustrations you and your team encounter on a daily basis:
What problems are you looking to solve with new software?
Are you looking for an HR solution that simplifies payroll processing, streamlines benefits enrollment, or both?
Are your performance reviews cumbersome?
Is your onboarding process automated and easy?
Listing out your must-haves will give you a good idea of what you're looking for and help eliminate software that is not a good fit immediately.
Once you determine your requirements for new HR technology, what are some features that would be nice to have? Maybe it didn't make your must-have list, but wouldn't it be nice to have some employee engagement tools? Or how about HR software that seamlessly integrates with your reward and incentive platform?
Listing out your nice-to-haves will help you narrow down your search even more. Making a list of all the features you want in the very beginning will also help you explain why you chose a specific software when pitching your business case to your executive team.