The Importance of Solid HR Compliance Management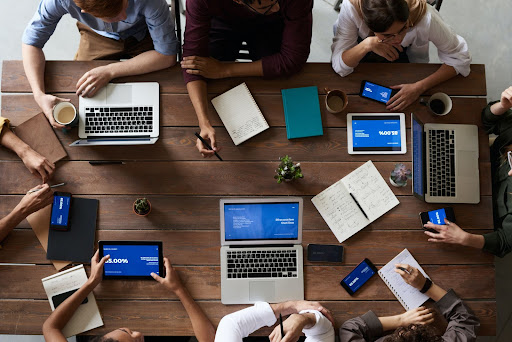 Managing people risks and maintaining business compliance are two critical components of the HR function—but both are difficult to master.
From meeting regulatory deadlines to staying up-to-date on employee training requirements, keeping your business compliant can be a complicated and time-consuming endeavor, especially when it isn't the only thing on your plate.
As an HR professional, you're constantly pulled in many different directions. Keeping up with recruiting needs, building a culture of inclusion, creating competitive benefits packages, and more—there are a handful of strategic business initiatives that require your attention in a given day. And a main initiative for many HR professionals is compliance.
But what is HR compliance and what does it involve? How can companies manage it? What HR risks should leaders look out for? What is the role of HR in compliance?
It's a complicated and delicate subject, but, working in HR, it's one that we all need to stay on top of. In this guide, we'll take a look at some of the top things you need to know about dealing with human resources risks.
What is HR Compliance?
So, what is HR compliance? HR compliance is the process of aligning workplace policies with a city's, state's, country's, and the world's labor laws, as well as with industry-specific regulations. This includes policy set up and enforcing practices to follow these policies daily—all while keeping the company's larger HR objectives in mind.
What is HR Mitigation?
Compliance in HR is one of the most important things that today's business leaders need to pay attention to. But how do they actually do it? Enter HR risk mitigation.
HR risk mitigation involves the judicious use of talent, software, policy, education, and process to avoid future HR risks before they even appear.
Difference Between Compliance and Mitigation
Still unclear how compliance and mitigation differ? Think about it like this. Compliance is following all applicable labor laws and regulations. HR mitigation, on the other hand, is utilizing risk reduction strategies—like creating clear policies, educating employees, and using compliant HR and payroll software—to avoid potential issues in the future. With mitigation, you can safeguard your business by preventing problems from the start. It's imperative to keep in mind that you must pay attention to both HR risk and compliance.
What is Compliance Management?
So, we've covered compliance and mitigation, but all of this raises yet more questions: what is compliance management? Who is responsible for HR risk management? What does it all entail? Compliance management is a mix of compliance and mitigation. And for HR professionals and company leaders, it means combining compliance with risk mitigation across all aspects of the business.
Is HR Responsible for Compliance?
Is HR responsible for compliance? The simple answer is: yes. But it's not up to HR alone. So, what's the role of HR in compliance?
Here are just a few examples of the responsibilities of the people team when it comes to compliance:
Completing an HR risk assessment and determining where your company might be at risk.
Offering and facilitating HR compliance training for managers. This includes sexual harrasment trainings, money laudering education, and much more. Every city, state, and country has its own laws and regulations when it comes to which compliance trainings are required.
Creating an HR checklist to ensure that all compliance deadlines (EEOC reporting, Forms W-2, OSHA reporting, etc.).
Building comprehensive policies and employee handbooks.
Writing compliant and inclusive job descriptions.
Keeping on top of classic (FMLA, ADA, Title VII, etc. ) and ever-changing regulations (Families First Coronavirus Response Act, as an example).
So much more.
How Can HR Mitigate Risk?
The absolute number one thing HR can do to mitigate risk is to be trained and prepared by creating an HR risk management plan. There are numerous HR compliance resources out there, but one of the easiest and most effective ways to mitigate risk is to bring on compliance management software.
What is the Role of HR Directors in Risk Management?
How involved does an HR director get with risk management? Well, that depends on the company. If the HR director acts as the go to for all things payroll, HR, and employee relations, they'll likely need to be intimately involved with compliance. But, if possible, HR directors should hire an HR compliance manager, who would be responsible for creating the company's compliance management plan, or utilize a compliance management system.
What Are Some HR Risks?
When it comes to compliance, what are some HR risks that the people and leadership teams should be aware of? In this next section, we'll cover human resource risks examples and then dive into how HR compliance software can support your business.
Top 10 HR Compliance Issues
Now we've discussed what HR compliance is and who is responsible for it, let's look at the top 10 HR compliance issues all HR practitioners should pay attention to:
1. Company Handbooks
The U.S. Small Business Administration defines employee handbooks as "an important communication tool between you and your employees. A well-written handbook sets forth your expectations for your employees, and describes what they can expect from your company. It also should describe your legal obligations as an employer, and your employees' rights."
A well-written employee handbook will save you from many HR headaches. Employee handbooks usually deal with topics like: company values, non-discrimination and anti-harassment policies, how to report workplace incidents, safety and security, use of company technology, protecting company property, overtime policies, leaves of absence, and standards of conduct.
2. EEOC Compliance Reporting
The Equal Employment Opportunity Commission (EEOC) was established in 1965 to protect job applicants and employees from discrimination on the basis of their race, religion, sex, and other protected traits. The organization requires that businesses over a certain size annually submit a headcount report including race, gender, and role information.
While private businesses don't have to worry about demographic reporting until after crossing 100 employees, federal contractors need to comply once they hit the 50 mark. Note that the law does not distinguish between full-time or part-time workers. The annual deadline to file the form is March 31.
3. Harrasment & Discrimination
Workplace harassment is often one of the top HR compliance issues, and it can result in organizations losing valuable talent—damaging their employer reputation and risking the violation of anti-harassment laws. Employees need a safe way to report, track, and resolve issues around workplace harassment, while employers need to remain compliant through the process.
Anonymous reporting is an HR tool that allows employees to submit an incident report confidentially and share real-time feedback on issues regarding workplace harassment. For many employees, coming forward about a harassment concern means having to email HR, call a hotline, or talk directly to their supervisor. With anonymous reporting however, employees have access to a safe space to express their concerns without self-identification or fear of retaliation.
4. Multistate Workforces
When starting an office in a new state (or allowing employees to work remotely across the country or globe), multitudes of new HR compliance issues arise. And outside of just multi-state workforce, there are many niche compliance requirements for a remote workforce that you have to keep in mind from taxes to the HR compliance training topics required by different states.
5. Benefits Compliance & The ACA
The Affordable Care Act (ACA) requires employers with more than 50 full-time employees to offer healthcare benefits. Keep in mind that the law has a slightly different interpretation of full-time than what you may be used to. Under the law, anyone who works at least 30 hours a week, or 130 hours a month, is considered full-time.
If you're in an industry like hospitality or retail where headcount can fluctuate during the year, the rules are fairly accommodating here. Seasonal staff working less than 120 days a year do not count toward your headcount for ACA compliance purposes.
Once you hit the 50 full-time employee mark, your company becomes what's called an applicable large employer (ALE). In addition to offering health insurance, you'll need to demonstrate your compliance to the IRS annually by filing 1095-C and 1094-C forms.
6. HR Compliance Training
HR compliance training is one of the top HR compliance issues. Some HR compliance training topics include FMLA Training & Certification Programs, EEO Trainings, Harassment Trainings, Anti-Discrimination Trainings, and more. Your business likely needs a learning management system to support all of your compliance training needs.
7. Family Medical Leave Act (FMLA)
The Family Medical Leave Act (FMLA) requires companies with 50 or more employees to offer their employees up to 12 weeks of unpaid, job-protected leave. There's one exception here—if your place of business is a public or private school, you'll need to offer the benefit regardless of headcount.
FMLA leave can be used for certain medical and personal reasons, including but not limited to:
The birth or adoption of a child
A serious illness or injury
Needing to care for a spouse, parent, or child with a health condition
Needing to address a personal matter due to a spouse, son, daughter, or parent being called into military service
You'll also need to hang a workplace poster outlining the benefits and eligibility requirements. Note that several states and cities have their own, more robust laws requiring paid leave. Be sure to double-check what your jurisdiction requires.
8. Workplace Safety & Labor Law Posters
Call it one of HR's most important (and seemingly old fashioned) compliance obligations: hanging up workplace posters. Employers are federally required to display notices or "postings" covering a broad range of issues, including the minimum wage, workplace safety, and family leave. Make sure that you're up-to-date on how these posters should be done to stay in compliance for remote employees as well.
9. National vs. State vs. Local Compliance Laws
Never assume that you'll only need to worry about federal rules. State and local governments often impose their own labor laws, many of which are tied to headcount. A growing number of states and cities even have separate minimum wages in place depending on company size.
Need a few examples? In California, once you hit the 50 employee mark you'll need to put managers through two hours of anti-harassment training every two years. In New York, you'll need to provide employees with 90 days' notice for any mass layoffs or relocations. State and local provisions applied to companies with 50 or more employees are diverse and span all disciplines of HR. These are just a few HR risk management examples.
10. Payroll & Onboarding Forms
When making a new hire, there are many, many forms and HR compliance issues that recruiters must keep in mind. For example, the Form I-9 has been a hallmark of the employee onboarding process since the eighties. Updated earlier this year, the mandatory form is used to confirm an employee's eligibility to work in the U.S. If you've ever started a new job and were asked to bring documents to confirm your identity, like a passport or social security card, you've filled out an I-9.
Now that you've confirmed your employee is legally allowed to work in the U.S., it's time to talk payroll. The Form W-4 is a required part of the employee onboarding process, and it determines how much federal income tax should be withheld from an employee's paycheck.
Getting this right matters, since withholding too few taxes might mean a big balance due when it comes time for the employee to file annual returns. Explaining the rules carefully to new hires can help avoid employee confrontations during tax season, but tread carefully—you never want to provide direct tax advice to new hires.
Compliance Management Solutions
While HR typically has a lot on their plates, compliance and workplace safety must stay top of mind. Having the right tools, resources, and experts at your disposal can make all the difference in the fight to remain compliant. Aside from helping you avoid costly fees and penalties, prioritizing workplace safety will show your employees you care about their well-being and safety.
Namely offers robust compliance management solutions so people risk management can go from overwhelming to under control. Save time and become the compliance expert in your organization with Namely's robust solution that includes compliance management tools:
Unlimited access to live HR advisors
Learning management system with 300+ courses
Proactive state and federal law alerts
Compliance calendar to keep you one step ahead
Compliance library with thousands of resources
HR assessment to help identify HR and compliance gaps
Form and policy templates to give you a head start
OSHA case creation, logs, and reporting
Job description builder to save you time
Salary comparison tool to keep you competitive in the talent market
Dynamic handbook that grows with your business
Anonymous reporting to empower employees to report concerns
Click here for even more compliance resources!